Pre-Meeting Workshop

& Networking Lunch

Hosted by

Saturday Mar 19, 2016

9:00 am - 12:00 pm

Grand Hyatt Denver

= Ticket Required; $10 includes lunch

Limited Seating - Register in Advance to confirm your space
Glutamate, which is present in the vast majority of synapses in the brain, may be the most important yet least understood neurotransmitter in the human brain. It is becoming apparent that glutamate signaling is a product of an elaborate network of release mechanisms, transporters, and receptors expressed by neurons and astrocytes. However, a dearth of knowledge exists regarding the nature of neuronal-astrocytic interactions that regulate excitatory signaling in normal and diseased states. In this session, Drs. Araque, Dulles, Baker, and Berg will present novel findings illustrating diverse ways and means in which these cells interact in order to regulate excitatory signaling. Followed by Short Talks from Student/Postdoc submitted abstracts.
9:00 AM - 12:00 PM PMW01: Abcam Workshop & Networking Lunch
PROBING OUTSIDE THE SYNAPSE: ASTROCYTE-NEURON REGULATION OF
EXCITATORY SIGNALING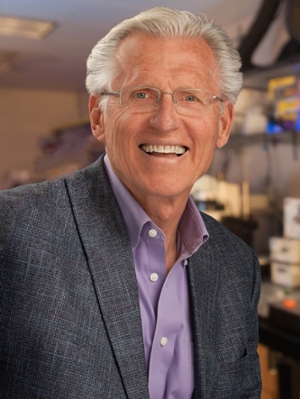 Chair: David Baker, PhD
PMW01-01 - Astrocyte-Neuron Networks Regulate Glutamate to Influence Basal Ganglia Output Pathway
Keynote: Alfonso Araque, PhD; University Minnosota
Speakers: Darwin Berg, PhD; UC San Diego
Chris Dulla, PhD; Tufts University
Pre-Meeting Symposium

& Workshop

Hosted by

Saturday Mar 19, 2016

1:00 pm - 6:30 pm

Grand Hyatt Denver

=Ticket Required

Symposium: No Charge / Workshop: $10

Limited Seating - Register in Advance to confirm your space
The Allen Institute for Brain Science is now in its second decade and has launched an ambitious program aimed at understanding how the brain receives, processes and perceives vision. To do this, we are combining new high-throughput technology development in functional imaging and connectomics, with single-cell RNASeq and complex 3-dimensional morphological analysis and mathematical modeling, to identify the unique molecular and behavioral signatures of distinct cell phenotypes and circuits in the brain. In the symposium, we will present early data from some of the newer projects emerging from this new direction at the institute – all of which are being scaled up to be publicly available.
1:00 PM - 3:00 PM PMW02: Allen Institute Symposium
FROM SINGLE CELL TRANSCRIPTOMES TO FUNCTIONAL CIRCUITS: NEW FINDINGS FROM THE ALLEN INSTITUTE FOR BRAIN SCIENCE FRONTLINE

Chair: Jane Roskams, PhD
PMW02-01 - Mapping Cortical Areas in GCaMP6 Reporter Mice with Widefield Imaging
Jack Waters, PhD
PMW02-02 - Adult Cortical Cell Taxonomy by Single Cell Transcriptomics
Bosiljka Tasic, PhD

PMW02-03 - Mapping the Mouse Brain Mesoscale Cconnectome
Julie Harris, PhD

PMW02-04 - Human- and Primate-Specific Features of Neocortical Development,
Structure and Function
Ed Lein, PhD
3:00 PM - 3:30 PM Coffee Break
In the workshop, we will present an interactive hands-on guide to how individuals can access and use both our established large-scale gene expression datasets, and emerging datasets in mouse, human and non-human primate. Aimed at putting all of the Allen Institute data and analysis tools in the hands of all attendees, we hope to also use feedback from attendees to keep improving data and tool access for the benefit of the neuroscience community.
3:30 PM - 6:30 PM PMW03: Allen Institute Workshop - $10 Registration

HANDS-ON WORKSHOP: NAVIGATING THE ALLEN BRAIN ATLAS RESOURCES
Chair: Jane Roskams, PhD
Terri Gilbert, PhD - Allen Institute for Brain Science